The beginning of 2008 went so fine: nice weather, nice fireworks. Few hours later, a farm close to where I live, was hit by a stray rocket. The result: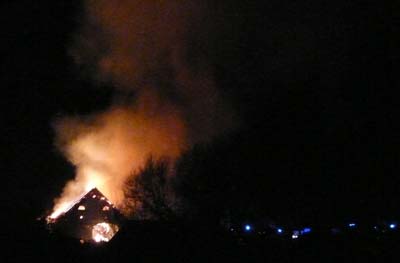 If you want to see the farm as it looked before the fire, then go to some of my earlier blog posts:
here
and
here
(the white building to the left).
The building after the fire: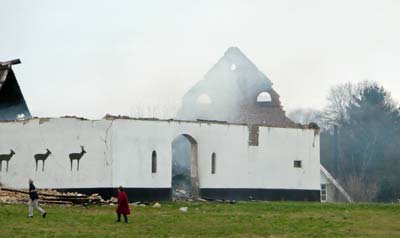 It was offcourse very sad and disturbing to see the building burn down, but luckily, no people or farm animals were harmed. (Maybe some spiders – but they had it coming anyway, being 8-legged and ugly).