The last couple of weeks, I have seen some of China. In very short time, I have been to most of the main tourist attractions there. It was some very interesting days, with some surprises:
In spite of all the bureaucracy, the airports are much quicker to get through than the one in Copenhagen – though that one is considered to be one of the best in Europe.
There are a lot of cars in China. I think most of the 9 million bicycles in Beijing, Katie sings about, has been exchanged with cars.
The people don't spit like they did before – at least not in the larger cities.
China may not be a democracy, but within limits they are allowed to think and say what they want.
China is fantastic, and the Chinese people (at least the few millions I saw on my trip) are fantastic – and the trip was fantastic.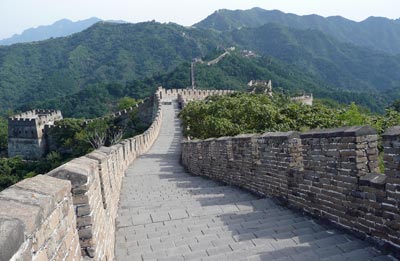 There are still a lot of very poor people, but it seems to get a little better each day. And though the press in the rest of the world often comments on environmental issues, I could mention other countries with an even more problematic attitude. Not that they don't have a potential problem. But at least they are not totally ignorant of the fact that things so easily can go from bad to worse if they cut the branch they are sitting on.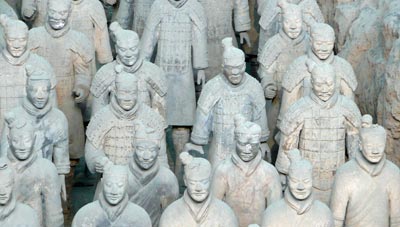 On my small trip, I saw Beijing, Tian'anmen Square (the largest square in the world), the former palace of the emperors of the Ming and Qing dynasties (The Forbidden City), The Great Wall (offcourse!), the Summer Palace, Temple of Heaven, The Ming Tombs, the old capital city: Xi'an, the Terracotta Army (and one of the men who found it), a show as they could be seen in the Tang dynasty, a few days on the Yangtze River (the Changjiang River), the amazing Three Gorges Dam Project (the largest water conservancy project ever undertaken by human being), Wushan, the ghost city at Fengdu, Chongqing (one of the hottest places in China) and Shanghai with the tall buildings and futuristic city light.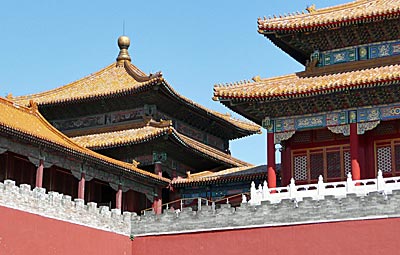 I wouldn't mind seeing more of China. But next time I would try to spend more time each place.