Monthly Archives:
July 2007
For all of you royalists out there:
HRH Princess Isabella Henrietta Ingrid Margrethe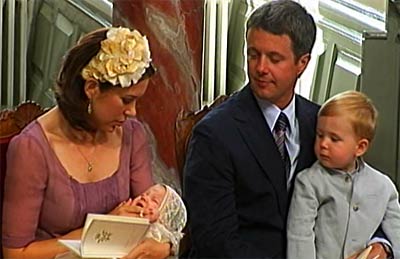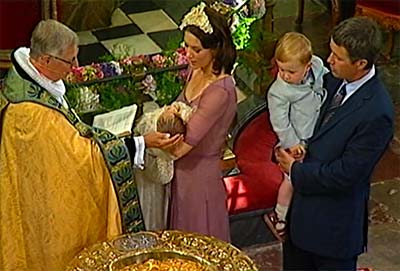 (Source: DR TV)
I don't know if you noticed, but on the right pane (or at the bottom, if you read this blog on a PDA or other small web-device, or not at all if you only read the RSS / Atom feed) you'll find three quotes. They are "dynamic", so each time you return to this side, you'll see three new quotes. Sometimes you might even see the same quotation listed twice. I could change the way, the quotes are listed, so there wouldn't be a risk of showing the same two or three times at once, but with over 1200 quotes to pick from, you have to be quite lucky for that to happen anyway. Yes – I've just added a quote to the list, and noticed that there are now 1205 quotations in the database, just waiting to get the chance to show themselves to you!
I've never meant to get as many quotes as possible. I have only added quotes that I liked: funny or intelligent or both.
The very first quote (added 19 May 2005):
  Time is an illusion. Lunchtime doubly so.
  (Douglas Adams)
The latest quote (added today):
  I feel like a tiny bird with a big song!
  (Jerry Van Amerongen)